Celebrating World Environment Day – June 5, 2020
IQEMS Conference
+91-674-2548839
World Environment Day, June 5'2020, Bhubaneswar, Odisha, India
The objectives of observing WED  is to share the latest news and information on the Global and Local Environmental concerns and challenges to maintain a equilibrium as well as offering ideas for general improvements of our Environment more particularly on Climate Change.
World Environment Day 2020 is widely celebrated in more than 143 countries. It is popularly being called "People's Day" to show their care and support for the Earth and their environment. Knowing the ways to protect the environment is really important.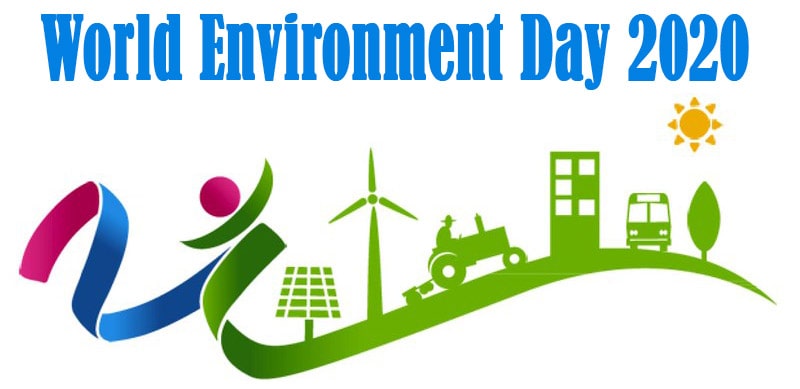 The growing incidences of unsustainable human activities, overpopulation, destruction of animal's habitats all leads to the need for celebrating this day. Speaking of today's context, nearly a quarter of all the species are at risk of getting extinct. The theme this year, sustaining all Life on Earth, encompasses all life forms on the Earth be it wild animals or plant species. It also includes and pays a special attention to the livelihood of the people, especially those living in close vicinity of nature.  The day is celebrated to step up the fight against wildlife crime and human-induced reduction of species. Organic farming focuses on locally grown products and large scale use of local products and local wisdom. It excludes the need and demand for external fertilizers for crop production and management. Organic Farming also is known as "Organic Agriculture".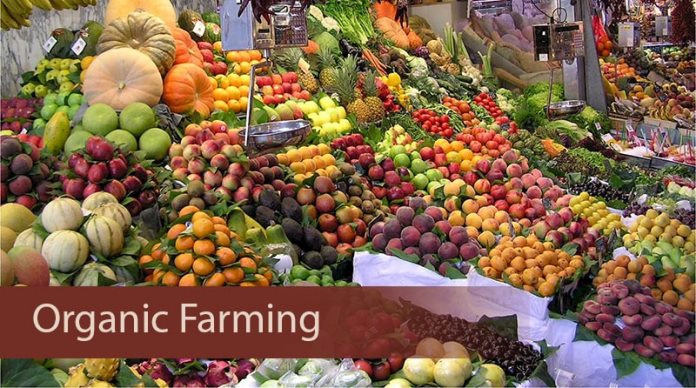 The local traditional knowledge is extensively used in the fields for ensuring better productivity and more profit to the local farmers. Organic farming also helps in strengthening the people's belief in them, encouraging them to use their knowledge to improve the productivity of their fields. One such concept was the introduction of sustainable agriculture, which means an integrated approach to increasing farm yield and managing resources in an efficient way that future generations should not bear its consequences. The practice of organic farming ensures the productivity and sustainability of the field and field crops. The process ensures the use of organic wastes like crop, animal and farm wastes and other biological components to make the farming more environment-friendly. In organic production, farmers choose not to use some of the convenient chemical tools available to other farmers. Special attention is being given for choosing crop rotation and tillage practices to avoid or reduce crop problems. Cereal and forage crops can be grown organically relatively easily to due to relatively low pest pressures and nutrient requirements. Corn is being grown more frequently on organic farms but careful management of weed control and fertility is needed. Meeting nitrogen requirements is particularly challenging. Fruit and vegetable crops present greater challenges depending on the crop. The yield reduction varies by crop and farm. Livestock products can also be produced organically. Animals must be fed only organic feeds Feed must not contain mammalian, avian or fish by-products. All genetically engineered organisms and substances are prohibited. Antibiotics, growth hormones and insecticides are generally prohibited. If an animal becomes ill and antibiotics are necessary for recovery, they should be administered. The animal must then be segregated from the organic livestock herd and cannot be sold for organic meat products. Vaccinations are permitted when diseases cannot be controlled by other means. Urban Sanitation and its importance to control the Pandemic COVID 19. 'Sanitation' refers back to the safe management and disposal of human excreta. It is very important to perceive that this involves service delivery, not simply the set up of infrastructure; each service suppliers and customers must act in outlined methods. This means the success of sanitation investments can't be measured solely by way of bodily outputs such because the variety of bathrooms constructed or kilometres of sewer laid. As an alternative, the main target of consideration ought to be on outcomes, primarily the use and upkeep of these services.
Urban Sanitation in India:
Whereas the considerations of urban water and sanitation are confronted in lots of nations within the world South, the size of gaps in entry and companies in India poses a dilemma. In response to the 2011 census, India has a complete population of 1.21 billion, which is an addition of 181 million folks throughout the decade of 2001–2011 (Census of India, 2011b). Although only 31.16 percent of India is urban according to the Census of India, at 377 million, India's present city inhabitants are larger than the entire population of the United States which is the third most populous nation on the planet. As current commentators have highlighted, if India fails to fulfill its MDG or the rising SDG targets, the worldwide targets wouldn't be met. India is a primary instance of the worldwide sanitation problem; practically 60% of the world's open defecation happens in India. Rural sanitation in India has obtained significantly extra consideration and funding than city sanitation, but the well being, environmental, and aesthetic penalties of poor sanitation in city areas are notably massive, given area constraints and inhabitants density. Furthermore, though Indian cities have developed into engines of financial progress, India's prospects for long-term prosperity are hindered by its lack of ability to offer fundamental companies. Research by the World Financial institution's Water and Sanitation Program (WSP)three estimated that India's lack of sanitation protection price the nation an equal of 6.4% of its 2006 gross home product. Rising poverty and earnings inequality in city areas have compounded the sanitation downside, and plenty of Indian mega-cities have very massive slum populations. In Mumbai, India's largest metropolis, 57% of town's inhabitants lives in slums, Four and nationally, the 2011 Indian census reveals one in six Indians lives in an urban slum. In response to the Ministry of City Growth (MoUD), in notified slums (slums registered by the municipality), 17% of the inhabitants are without entry to improved sanitation, and in non-notified slums, the typical is 51%. It's estimated that 75–80% of water air pollution by quantity is from home sewerage. Solely 160 out of practically 8,000 cities have each sewerage method and a sewage therapy plant, and solely 13% of piped sewerage is at present handling.7 Moreover, therapy capability is very uneven, with 40% of India's whole therapy capability situated in simply two cities—Delhi and Mumbai.7 Even when there are sewerage networks, a lot of the waste fails to succeed in wastewater therapy vegetation.
URBAN SANITATION CHALLENGES:
India's urban inhabitants to extend from 377 million in 2011 to 600 million in 2031
Growing peripheral expansion of many cities and cities (HPEC, 2011 and World Bank 2011), the place there can be a huge demand for urban companies.
Phenomenal enhance of two,774 new "census towns" – larger than the variety of such new towns recognized in the entire 20th century.
A massive proportion of inhabitants in slums – about 94 million
The sewerage systems, the place they exist, are tormented by a number of issues. The sewers in most Indian cities are badly maintained: frequent blockages, siltation, lacking manhole covers, gulley pits. There may be hardly any preventive upkeep with repairs being made solely within the case of crises (WSP-TARU, 2008). Improper disposal of strong waste additionally tends to dam sewer strains. Typically, storm-water enters the sewerage community, resulting in an inflow in extra of the capability of the system, and therefore sewer strains can't perform. In lots of Indian cities, sewers don't take wastewater to therapy vegetation, and as an alternative discharge untreated wastes into floor water our bodies.
Garbage Management Problem in India
The problem of garbage management in India has reached such alarming proportions that in August 2018, the Supreme Court of India directed to set-up an expert committee to deal with the issues of solid waste management. The committee must complete each working day for the first two weeks to find a solution. But will this expert committee find some magic solution, which we do not know about?
To further strengthen the above context and thereby supporting all stakeholders as well as the Govt. and efforts to show commitment to the society, To highlight significant developments in Environmental Management efforts with an emphasis on new innovation and application, To keep abreast with the most current developments and focus areas globally.
The WED commemorative day will provide a platform for exchange of ideas, dissemination of information's and sharing the initiatives taken by the organizations in association with the Government and statutory bodies for the benefit of the people and society at large.
Invitation:
It gives us immense pleasure informing and welcoming you to the World Environment Day Celebration, which is going to be held on 5th June' 2020 Digitally as a Webinar.
This program is organized by Institute of Quality & Environment Management Services (IQEMS) in collaboration with Institute of Public Enterprises, Hyderabad.
This year being a very crucial year, which has caused Pandemic Crisis and the entire Human race is under threat from the Nobel Corona Virus (COVID 19), yet the Environment is loving it, while we all are locked down the Air has got cleaner, the water bodies got cleaner and overall the environment has got greener and the depleted Ozone layer has healed.
lets pledge to protect Nature and Biodiversity by adopting sustainable and green activities, business and trade.
On Behalf of IQEMS as well as IPE-HYD team, we have the pleasure in inviting you and your environment officer to observe this popular people's  program and share our thoughts and views on protecting Nature and Biodiversity by raising our voice.